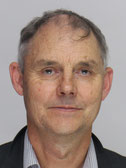 Andrew Wilson - NTHT Chair

Andrew provides consultancy services in the fields of social housing and property management (Director of Avonbank Property Advisory Ltd).  He established Accessible Properties (New Zealand's largest non-government community housing provider) in 2010 and ran it until 2017. Over that time it grew in size from 900 to 2600 homes under management. Andrew is a member of the Australasian Housing Institute and  served 5 years on the national council of Community Housing Aotearoa, including 3 years as chair.
Rātapu Hippolite - Vice Chair

Rātapu (Ngāti Koata, Ngāti Kuia, Ngāti Toa, Ngai Tahu) is Kaiwhakahaere Kaipakihi (Business Support Manager) for Te Piki Oranga. He worked for many years in IT and business development for BNZ and Westpac.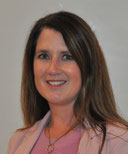 Catherine McLellan - Treasurer

Catherine is a Chartered Accountant and Senior Manager with Findex (formerly Crowe Horwath).  She has 15 years' CA experience in NZ and Australia.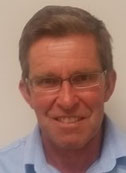 Elton Merrin

Elton is an Agri Banker with over 19 years experience with ANZ. He brings a wealth of expertise in financial planning.
Paul Russell

Paul is a civil engineer experienced in managing and administering construction contracts. He spent several years training project managers and has managed a large consulting office and mentored staff for over ten years. Paul formerly chaired the Nelson Central School Board of Trustees for five years.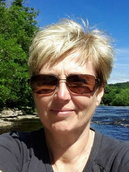 Susan Coleman

Susan is Chief Executive of Girl Guiding NZ. Previously, she was Executive Manager Community Services with Nelson City Council. Susan oversaw the operation of NCC's Community Housing for nine years, thus understands well the nature and challenges of working with tenants in need. Susan has a Masters in Management (Massey University).
Nick Laing

Nick is a lawyer with Duncan Cotterill, serving as an Associate in the litigation and dispute resolution team. Nick's experience helps NTHT solve complex problems including addressing risk and legal questions. Nick has a Master of Laws (Auckland University).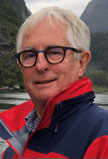 Peter Barr

Peter has worked in marketing and senior management roles in the oil industry and sports sector and was also a senior executive at Nelson Pine Industries Ltd. Peter was previously Deputy Chair of the Board of Trustees at Nelson Girls College and a Trustee of Network Tasman Trust.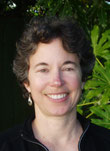 Carrie Mozena - NTHT Director

Carrie is one of our founding Trustees; employed as Director since 2015. Carrie has a strong background in leadership, community development and not-for-profit management. Carrie served four years on the Community Housing Aotearoa (CHA) National Council as Treasurer.